Where: Maderas Village, Nicaragua When: March 19-25, 2018 What: 7-day / 6-night all-inclusive Live Better Retreat Experience at the vibey-est, dopest boutique hotel (ever). Think surfing, fresh cocktails in the garden, community dinners, actionable meditation sessions around crushing life, catamaran sailing trips, horseback riding on the beach, and vinyasa flow yoga to the sounds of the jungle...sign me the F up.
Show me how cool this trip is going to be.
Want a preview of a trip to Maderas Village well spent? Ryland Hormel, our awesome Head of Creative at Live Better, crushed this video. Along with receiving photos of you killing it on the trip, you'll be coached by Nike Trainers & Barry's Bootcamp Instructors Jason Loebig & Bret Gornik. We'll do yoga in the main shala, workout on the beach, and do workshops like learning to hone your productivity, discipline, passions, and productivity, and you'll receive a one-on-one coaching session to maximize your value on the trip.
Think the best vibes ever, making friends for life, learning strategies to manage your health and well-being, and engaging with some of the coolest people on earth. Ready for more life?
Testimonials (from crushers).
I travel the world for a living, but the Live Better Retreat has been one of my favorite experiences of all time. From the physical explorations, to the workshops, to fine-tuning the rhythm of our day to day life, the [El Salvador] retreat left me feeling inspired, balanced, and fully capable of creating the life I envision. I'm beyond grateful to these guys - they started me on a path that has truly led to living my best days ever.
The Live Better Retreat far surpassed my expectations. A week of fun, learning and training has allowed me to live life better! I learnt a lot about my mind and body and took away knowledge that I apply to my daily life, at home and as I travel the world! Would recommend to everyone!
The Property
"What began as a quest to create a place for friends and family to congregate has evolved into an idyllic boutique resort just off the beaten path in the Pacific coastal hills of Nicaragua."

"With great intention, we've made a home for the modern traveler, for thinkers and doers and all of their interesting associates. In fully recognizing that it's always the individuals that make an experience, we take great pride in our ability to attract and cultivate a community of characters, of movers and shakers, creative professionals, students, travelers, business savants, entrepreneurs, and everyone else in between."
See more pictures below for a look around the property & rooms.
What does a sample day look like on a Live Better Retreat Experience?
Morning
8 am - Wake up when you feel like it, but the surf gets good now.
9:30 am - Return back to the Main House to sit down with the crew to crush a fresh smoothie bowl with great local coffee.
10:30 am – Perfect time to read in the hammock.
Afternoon
12 pm – Get your one-on-one coaching session with Bret & Jason. Talk about anything from changing jobs to fitness and nutrition, or talk about pursuing a side hustle with a dose of adrenaline and creativity. This is your time to action on your dreams. We're here to listen.
2 pm – Perfect time for a nap in your hammock.
Evening
4:30 pm – Health Workshop: let's do some 80/20 analysis on the best things to focus on for fitness, nutrition, sleep and stress management, and mindfulness. Let's make health and wellness the sustainable fuel to help you crush your job and your life.
5:30pm – The Best Flow Ever – yoga at sunset to the sounds of the jungle. Taught by Bret and Jason together, let your body and mind find their flow in a playful, athletic, fun practice. Learn to headstand (we've helped hundreds do their first) or do your first Warrior II.
7:45 pm – Community Dinner in the Main House. Local, amazing food prepared family style with vibes jamming in the background.
9 pm – Cocktails in the garden. The stories you hear are just as good as the drinks.
10 pm (and on)…TBD :) Fall asleep dreaming of the catamaran sailing trip happening the next day...Best Day Ever.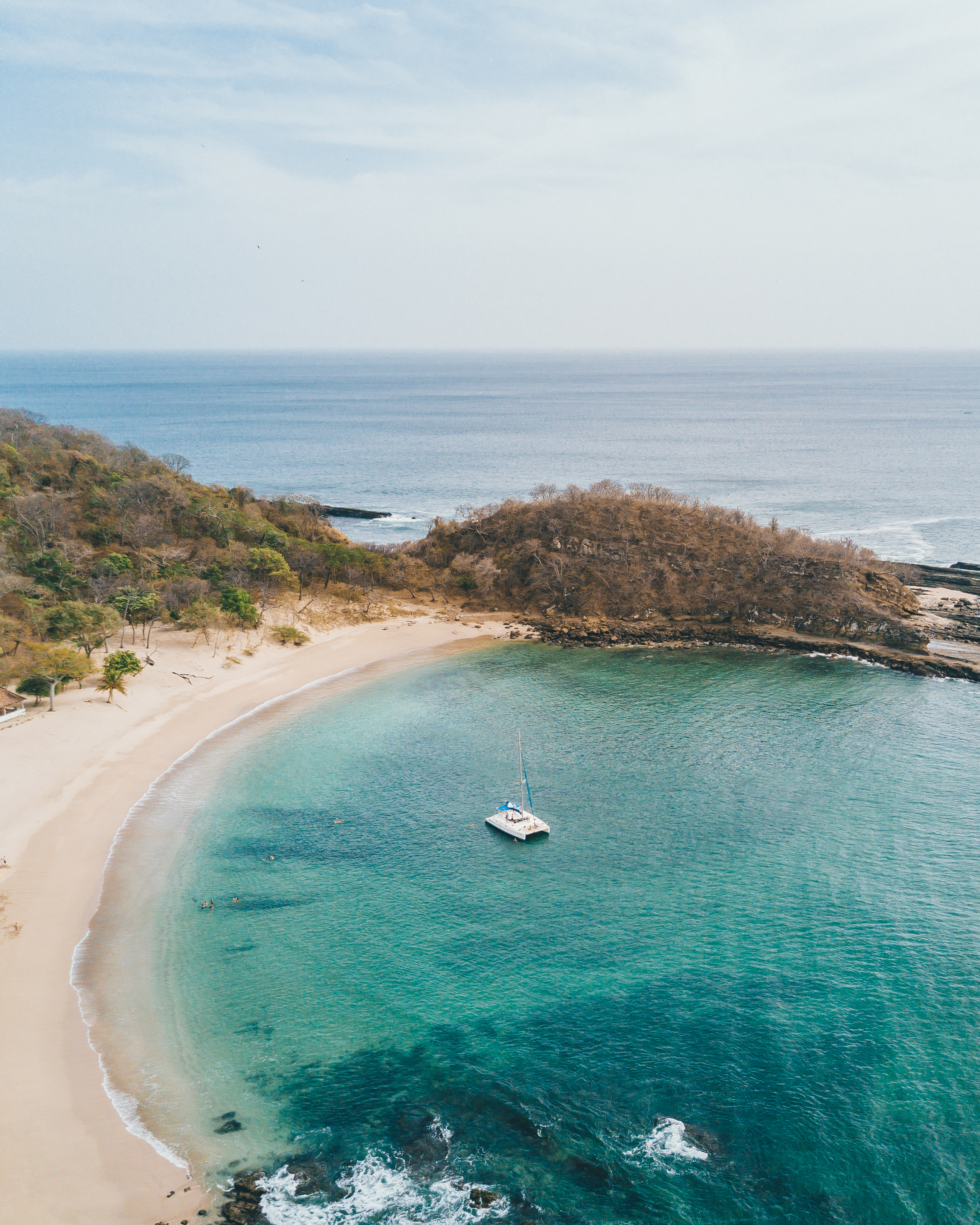 Other things we feel like you should know...
Everyone comes on a Live Better Retreat for different reasons, from different places, and in different places. We use health and wellness strategies to help you live your best life, whether that means heading out on your own as an entrepreneur, getting back on your feet after something didn't go your way, or finding some guidance in a time of transition. You might know your path, and we'll help you blaze it. If you're not quite sure, we'll help you search.
Looking to disconnect? Get ready to throw up that "OOO" email. Looking to create? Maderas has some of the strongest Wifi in the game.
Nothing we do on this trip is mandatory. We simply provide the tools - you implement them how you see fit. If you're struck with the urge to surf, take a work call, journal, or nap, you're encouraged to do it. Yoga is all levels, as is surfing. Whether you're a pro or a first-timer, we'll make sure you find growth in discomfort and success in putting yourself out there.
We have one retreat rule: be (unapologetically) yourself. We need you to be.
This experience focuses on our 5 pillars: Move Better, Eat Better, Sleep Better, Think Better, and Live Better.
(Dreamy Vibes) + (Great Conversations) + (Bold Action) = Live Better Experience
"You are a victim of the rules you live by" - Jen Holzer.
I want you to imagine yourself sitting at your desk, or in your home, the Monday morning after the retreat. Is it the "same old shit" or is it a whole new ballgame? Expand the size of your world, and seek others who are expanding theirs.
We're rewriting the rules you live by. Game f***ing on.
Alright, obviously I'm down...how do I book my spot?
Sign-ups are done first-come, first-serve by filling out this form. The dopest rooms are up for grabs (side note: all rooms are dope). Please fill out the form below and we'll hit you back right away. If you have a specific question, please include it in the *message* box. We will suggest the room we feel best suits your group size and shape. If you know the secret password (hint: discount), enter it.
Pricing includes everything (all food, drink, activities, transfers) except flight [see below for more travel details]. Activities include daily surfing, yoga, workshops, horseback riding, a catamaran day sailing trip, and a one-on-one coaching session with follow-up.
Price: $2,800 per person
when you allow yourself the luxury of doing, creating, and pursuing whatever it is you dream about.
want to learn more and meet us first? Schedule a 15-min Skype call with a team member. Just send us an email at ham@livebetterco.org
Meet Your Retreat Leaders
How do I get to Maderas Village?
Fly into Managua, Nicaragua (Airport: MGA). Once we receive your flight information, we will arrange transportation from the airport to Maderas Village, which is roughly 2.5 hours south. All transportation costs (excluding the flight) are included in your retreat package.
At the airport, there will be a driver waiting for you upon arrival with a sign that reads "Maderas Village" once you pass through customs.
Promise us you won't drink too many cocktails and miss your flight, and we'll be there waiting for you when you arrive, private transport and all, to bring you to paradise.
A final note...
It always has (and it always will) be about the pursuit of having the best day ever, every single day. We've worked with CEO's, world famous content creators, professional athletes, musicians, weekend warriors, and wandering souls alike on how to incorporate the best wellness strategies into crushing life head on.
It's not about turning people into yoga teachers, or beach bums, or teaching people how to "chill." It's about turning you into the optimal version of yourself for your goals on your path. We are both humbled and hungry to help you on your mission, and make it ours to give you individualized attention in the context of a community atmosphere. Two minds are greater than one, and a village is greater than two.
Please let us know how we can help, and we look forward to doing so. #LiveBetter
Have the best day ever,
Jason Loebig, Co-Founder | Bret Gornik, Co-Founder | Ryland Hormel, Chief Creative Officer
If you're looking to connect with us further, check out our once-weekly email below